Girls of Cook Islands Episode 14 Screencaps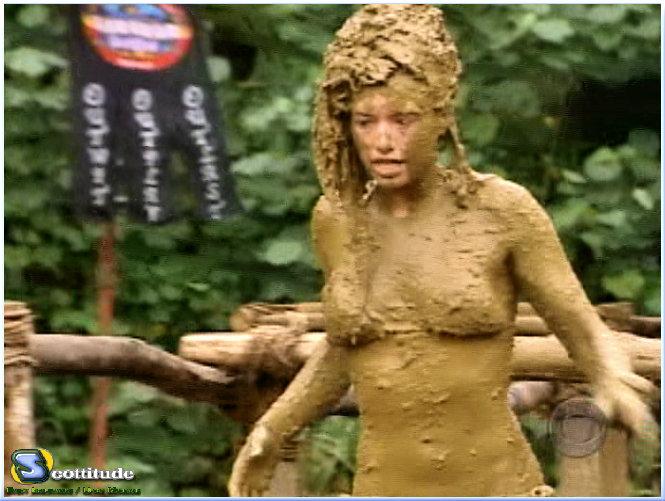 If you're looking for screencaps of Survivor Cook Islands' hottest hottie Parvati Shallow naked, this post is as close as you're going to get! At least until Parvati agrees to strip naked for Playboy, which hopefully, is only a matter of time. In the meantime, I'm sure Maxim, FHM, and the like will feature a Parvati photoshoot or two.
The mud certainly blends flesh and fabric to at least create an illusion of naked flesh, clearly evidenced in the Parvati ass-rub sequence. From a game perspective, unless the Aitu-Four ate their own, Parvati had to be sent packing. That hillbilly doofus whats-his-name continues to pose no threat physically or mentally and regardless of how many female viewers consider Parvati to be nothing more than a devious little slut, she is a competitor and therefore, the biggest threat to Yul's master-plan.
I have nothing against Yul; as Parvati said, he's played a seamless game. But Ozzie Ozzie has completely dominated the physical and survival aspects of the game and he's the real winner no matter how the jury votes tonight.
Here's a smattering of the mud-splattered and nearly naked Parvati screencaps featured in this week's gallery...
All these and more screencaps of Parvati covered in mud, Parvati naked, and Parvati naked in the hot tub are one click away. Damn that Network Pixelization Czar!